Party Wall Surveyor

Westminster and London
Do you need advice from a party wall Surveyor? We offer party walls surveys throughout Westminster and the surrounding areas of London.
If you are a building owner or adjoining owner, you can get advice from one of our professional surveyors Located in central London. Trevor J Francis comprises of Chartered Surveyors seasoned in issues affecting the Party Wall Matters and Party Wall etc Act 1996.
Does the Party Wall Act affect me?
Are you planning on:
Excavating in the proximity of a building or structure?

Constructing at or on the boundary with another property?

Work on any existing ceiling, wall or floor shared with another structure?

If you are, you have to find out if the work you are planning is under the scope of the Act. If it is, then you must notify all those that the Act defines to be "adjoining owners". Failure to serve the relevant notices can make your project illegal.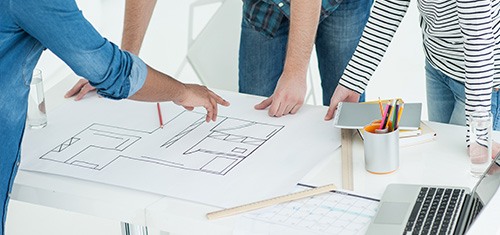 When do you need to serve a Party Wall Notice?
If you are planning on carrying out any work involving the party wall or excavating close to the party wall, or within 3 to 6 metres, then you will normally have to notify your neighbour with a party wall notice. For any home projects, you can get a party wall award if you are:
Digging foundations for an extension

Installing damp proof courses

Demolishing internal walls requiring structural support from the party wall

Converting or extending your loft

Do I need a Party Wall Surveyor?
The response to this question is not direct and relies on how complex your project is concerning the wall, and the cooperation you get from your neighbour. The best way to get a straight answer is through the following steps: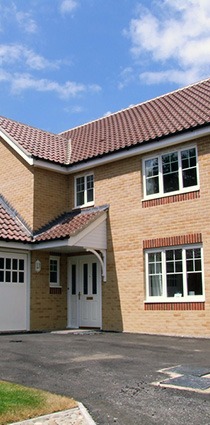 Serve Notice
You must serve your neighbour with a notice that could be through a letter written on a standard form document. You should also enclose a reply letter as well as an envelope to facilitate your neighbour on sending the response after signing. Letting your neighbour know beforehand that they will be getting a notice is helpful to avoid the element of surprise. Besides, you can use the opportunity to assure them that your work will not negatively affect them.
Neighbour's Reply
You should give your neighbour 14 days to respond to your notice.
Choosing your Party Wall Surveyor
You and your neighbour can decide to pick one party wall surveyor to serve both of you. The surveyor should be impartial and act only on the interest of the wall. If this unfortunately escalates into a dispute, you can each have a surveyor to act in your interest. However, you will have to cater for both surveyors who will make it an expensive option on your part.
What is the Party Wall etc.? Act 1996?
The Party Wall etc. Act 1996 pertains to a trio of different types of work. These include alterations made on or at the boundary of two buildings, any work is done to an existing party wall and excavations near to or underneath any adjoining properties. At Trevor J. Francis, our London based team of professional and experienced RICS chartered surveyors can help you with any party wall surveyor-general queries. Among our many specialities is surveying party walls, so please contact us today by phone or email if you have any questions or require advice about our RICS surveyors' services. Should you be in London and the surrounding areas and plan to undertake any work to a party wall or any other area within your home that adjoins another building owners' that pertains to the Party Wall etc. Act 1996, then please get in touch for any surveying advice you may need.
Which Party Wall Notice Do I Need To Serve?
There are three forms of party wall notice that you may be required to serve before you begin any extension, conversion or alteration work to your property. Depending on what work you will carry out, there are periods of statutory notice you must adhere to before starting the work.
Form 1
When you are constructing a new wall to form a boundary, this is known as a Line of Junction Notice and must be delivered one month before work begins.
Form 2
If you are carrying out work to the party wall itself, you will need to deliver a Party Structure Notice. You must provide this notice two months before work begins.
Form 3
The final notice type concerns your planning to dig within three metres of the adjoining property to a depth lower than the foundations or plan to install piled foundations within six metres of the adjacent property. Known as a Notice of Adjacent Excavation, you must deliver this notice one month before work starts.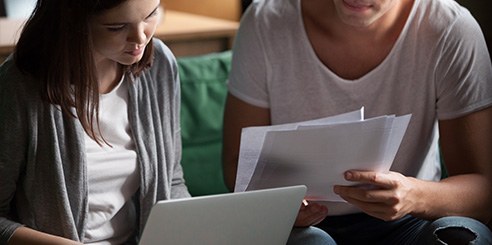 What Happens After I Serve A Party Wall Notice?
After serving a party wall notice to your neighbour, they may then choose from three options. The first option open to your neighbour is to consent to the work you plan to carry out helpfully.
If this is the case, then the party wall award is unnecessary, and you can carry out the work you have planned without consulting surveyors. It may also be beneficial to prepare a Schedule of Condition to assist you in a claims process situation. This is, however, an optional consideration.
The next option your neighbour may exercise after having the party wall notice delivered to them is to dissent to the proposed works and ask for a party wall surveyor. In this case, a party wall award is necessary, and you will need to hire a party wall surveyor before you carry out the proposed works.
Once the surveying work has been completed and you secure the party wall award, you may carry out any planned work to the specific conditions stated in the award. For example, if you plan to form any trenches for your foundations, the award may require you to install shoring supports temporarily while the work takes place.
The party wall award may also determine that you are responsible for any property damage done to your neighbour's house or building. If your award states this liability, you may also have to pay for the party wall surveyor's report fees as well.

After receiving a party wall notice, the final option open to your neighbour is to dissent to the work you plan to carry out and appoint an agreed surveyor. In this case, both you and your neighbour will agree to hire a joint surveyor to inspect your plans and produce a report. A party wall award is required here, despite only one surveyor working on behalf of both parties involved.

---
Are you looking for a party wall surveyor in Westminster and London? Call our surveyor today on 020 7112 4891.